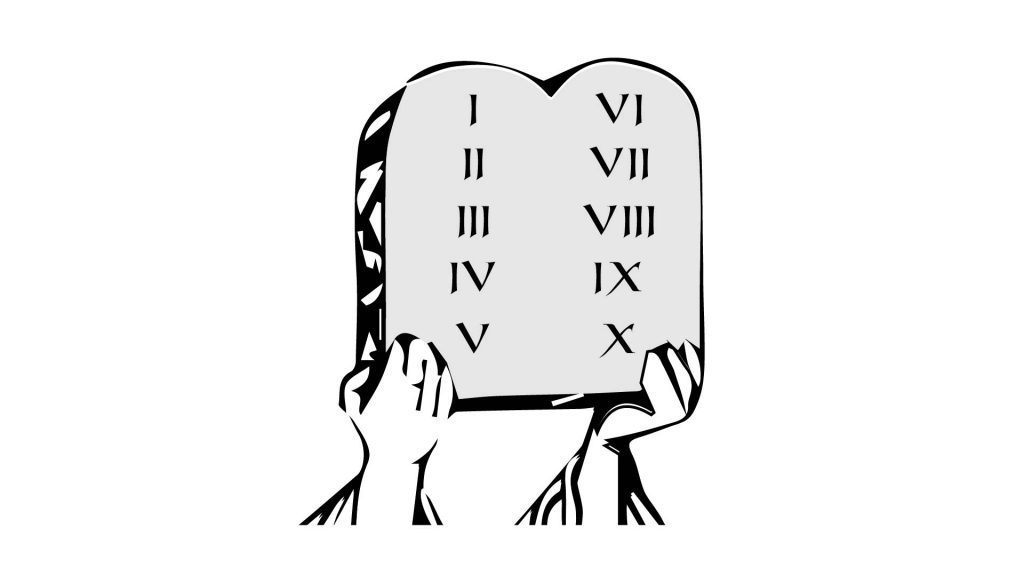 The ten commandments of electronic enclosure design
An electronic enclosure is a housing for electrical and electronic equipment. Its primary purpose is to protect the equipment from the environment and people from the equipment. The enclosure is the only part of the equipment that users often see and can be customized to suit different needs.
Why is it important to design an enclosure?
The design of an enclosure is as important as the enclosure itself. The design reflects a company brand and impacts product functionality, user experience, size, weight, and even dictates the ability to compete in the market. The technology of a product may be cutting edge, but if it fails to entice the buyers visually, a company may be risking the chances of its success. In today's competitive market, a product to be successful requires, among other things, a custom-designed enclosure that looks sleek and is user-friendly. A well-designed enclosure must be functional and forms an emotional connection with the target audience, which is a challenge of both arts and science tackled by a designer.
The ten commandments
From our experience, for designing an electronic enclosure, the following ten considerations are essential for a techno-commercial decision-making process.
1. Product aesthetics or industrial design
Aesthetics is one of the key selling points of a product. For improving product aesthetics, the design has to be as simple as possible. A good designer always finalizes products' industrial and aesthetics design before the electronic design. PCB design and electronics enclosure design go in parallel. While designing a PCB enclosure, the designer should consider the following things:
– PCB size and component positions
– Positions of indicator LED(s) and switches
– List of heat dissipating components and their positions
– Positions of interface connectors
3D modeling can help create a perfectly fitting enclosure that ensures safety, functionality, and cost-effectiveness of the product. Additionally, size and weight of the product can be considered as they might affect the shipping cost and eventually increase production costs.
2. Product application
Product application plays a key role in electronic product design. For example, a product specifically designed for the marine environment may not be suitable for indoor use and vice versa. Again, a hand wearable product should be completely different from a tabletop product. Hence, an emphasis should be put on products application during electronic enclosure design.
3. Production volume and budget
Production volume can reasonably impact materials, tooling, and set-up costs for a product. For example, the selection of materials may vary based on production quantities. One may not select plastic materials, as it incurs high injection molding costs. In such a case, metal sheet, machining or 3D printing could be viable options. It is highly recommended for a large production volume to go for injection molding for the product enclosure, as it significantly reduces per-unit cost.
4. Considering mechanical engineering aspects
A designer often overlooks mechanical design and emphasizes PCB hardware and software design, which eventually incurs a financial loss.
A good mechanical design improves the non-circuitry area design and makes sure that all design aspects are covered. Once the mechanical design concept is finalized, engineers turn the idea into a manufacturable enclosure while meeting all the technical and functional requirements of the product.
5. Material selection
Plastics
Acrylonitrile Styrene Acrylester (ASC) and Polycarbonate (PC) blend:
Blending ASA with PC boost performance at a high temperature and increases the impact strength. It also provides good resistance against chemical and weather conditions.
Acrylonitrile Butadiene Styrene (ABS):
ABS is widely used due to its two-phase polymer blend that provides good all-round performance for electronic enclosures. It also offers good resistance against chemical impacts but is less resilient when exposed to sunlight for prolonged periods.
Polycarbonate:
PC is one of the most popular thermoplastics because of its toughness, thermal stability, and transparency. It is UV resistant and suitable for both indoor and outdoor uses. However, PC is not recommended for applications involving the use of strong alkalis.
Polycarbonate and Acrylonitrile Butadiene Styrene blend:
Blending PC with ABS offers very high impact strength for the enclosure and resilience at sub-zero temperatures with good resistance towards chemicals. It is best suited for indoor use.
Polyphenylene Ether (PPE)/ Polyphenylene Oxide (PPO): Modified Polyether, PPE+PS (Polystyrene) has excellent mechanical, thermal and electrical properties. It offers excellent resistance to heat distortion and high resistance to chemicals. However, exposure to UV light can cause colour changes- therefore, it is most suited to indoor use.
Metals
Having electrical properties and use in mind, a designer can choose a metal enclosure as well. Some of the most commonly used metals are as follows:
Aluminum:
It is a lightweight, corrosion-resistant metal that is effective for enclosures and sheet metal parts. Generally, two types of aluminum alloys are in use: 5050 (ideal for sheet metal enclosures and easy to weld and bend) and 6061 (easy to machine but can not be bent). Aluminum can also be anodized, which puts a hard, durable protective oxide coated on it.
Cold rolled steel:
It offers a good combination of cost stiffness and has long-term durability in indoor applications when finished with a powder coat. Cold rolled steel is not inherently corrosion resistant; if your application requires this, your best option would be aluminum, stainless steel or galvanneal.
Stainless steel:
It has the high strength and stiffness of cold-rolled steel but is highly corrosion-resistant because of its chromium and nickel. Stainless steel can be powder coated or left unpainted as bare metal or grained finish (for brushed look).
Galvanneal:
It is low-carbon steel coated with zinc and then annealed so that the zinc bonds via diffusion into the substrate to prevent flaking. The coating makes it much more durable than cold-rolled steel in wet environments, though not as durable as stainless steel or aluminum.
6. Water/ dust protection
An enclosure that needs to protect the internal electronics from water and dust must meet the IP (Ingress Protection) rating standards, used for defining the sealing effectiveness of electrical enclosure against foreign bodies. Some enclosures for industrial purposes have another rating system known as National Electrical Manufacturer Association (NEMA). MIL-SPEC is another rating system that was developed during World War II, but it is now used by the US department of defense and private companies that manufacture durable products only.
Sealing is crucial for proper waterproofing. Typically, two types of sealing are used for waterproofing.
Gasket sealant: A gasket sealant is a type of adhesive glue, paste, or spray that holds mechanical joints in place. It is used to prevent fluid leakages. Apple rubber is a great option for sealing with fluorocarbon (Viton). Viton is a high-grade material that withstands high temperatures.
O-ring seals: These are economic and easy to install. Based on use there are two types of O-Rings: static O-ring and dynamic O-ring. Static O-ring tends to last longer than dynamic O-ring. It is because the dynamic O-ring constantly moves.
7. Suitable for outdoor use
For outdoor use, an enclosure design must consider sunlight, rain, extreme temperatures, and snow. Material selection is an important parameter while designing it for outdoor use. Metal enclosures with durable surface finishes are an excellent choice for harsh outdoor conditions. Plastic material could be also used in outdoor with UV protectin additive coating, but they are not as durable as metals.
8. Handheld/ wearable
For well-designed consumer electronic products, an enclosure needs to be designed based on ergonomics and user-friendliness—handheld products such as a smartwatch, test instrument, game controller, heart rate monitor and remote requires these two attributes. A wearable electronic product such as fitness trackers needs to be in contact with skin and sweat for a long time. Hence, the material used in the enclosure must have antimicrobial and non-reactive properties.
Nevertheless, there are some key challenges in the development of wearable devices as follows:
– Ergonomics: Ergonomics and comfort are of prime importance in the case of wearable devices. A user should not feel that something additional is strapped onto their body. In this case, the designer must choose materials carefully to avoid irritation and allergies.
– Sealing: Waterproofing is another challenging area for wearable devices.
– Miniaturization and integration: Small form factors of wearable devices challenge compactly packing hardware into a very little-spaced enclosure.
9. Industrial use enclosure
When designing an enclosure that will be used in an industrial environment, the designer must be aware of the industrial environment beforehand. These enclosures should be rugged, corrosion-free from chemicals, grease, oils, gases, and dirt. The NEMA rating defines the level of protection an enclosure offers for such use-cases.
10. EMI shielding
Electronic components that need to be protected from Electromagnetic Interference (EMI) and RF need to be encased in enclosures that provide such protection. Metal enclosures inherently provide EMI shielding and are a good fit for this use.
Edited by:
Azmain Al Faik, Waliur Rahman Prottoy, Md Abdul Halim