Md Humayun Kabir (Kabir)
Kabir is a musician by heart and a physicist (Applied Physics, Electronics, and Communication Engineering!) by training. He has worked in several manufacturing industries as a production and planning manager. At CredoSense, he is our Managing Director and primarily responsible for planning and product design. Zayyan, his son, and Kabir love to build things over weekends. He recently restarted pencil sketching during his leisure.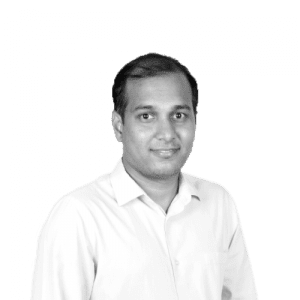 Md Azmain Al Faik (Faik)
Faik is a Food Processing Engineer with an intense passion for the magical world of enzymes. He has recently developed a love for enzyme-based biosensors. Before joining the CredoSense team, he was teaching Food Engineering and Technology in a university. He is responsible for CredoSense's R&D lab in Bangladesh. He loves all kind of sports; in case you are looking for someone to practice ping-pong, lawn tennis, or baseball, you found the right guy. History and archaeology are two other weaknesses of Faik.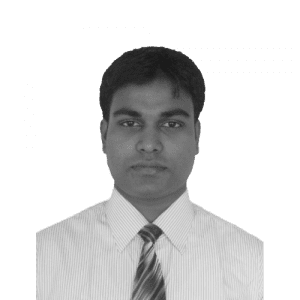 Md Abdul Alim (Alim)
Alim loves tools and machines. No wonder, he is a Mechanical Engineer by training with specializations in manufacturing automation and metallurgy. Nowadays, he spends a good part of his time experimenting with CNC laser cutters and general machining tools. He takes care of CredoSense's mechanical design and production side. When he is not working, Alim loves spending time with Arya– his only daughter. He loves music and cricket.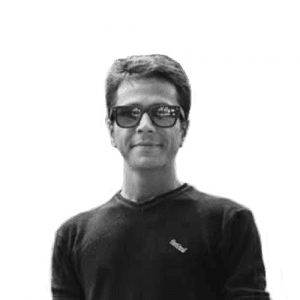 Manish Pandit (Manish)
Manish is a Computer Engineer by training and a tech enthusiast by passion! He worked with Dr. Luis Reuda during his M.Sc. at the University of Windsor, where he worked on solving classic classification problems in Computer Science using different machine learning and pattern recognition techniques. Since then, he has been working in the tech industry. Manish has a passion for exploring different (and new) technologies to solve problems more efficiently. He is a core member of Bangladesh Open Source Network (BdOSN). Here at CredoSenso, he works with the R&D and implementation team. Movies are his weak point if you are curious.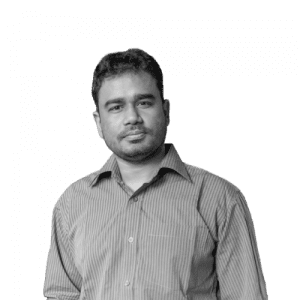 Md Abdul Halim (Halim)
Halim just finished his Ph.D. in micrometeorology. During Ph.D., he closely worked with Dr. Sean Thomas (his supervisor) to design cost-effective environmental monitoring systems. Halim is deeply passionate about making science more accessible by creating affordable research-grade instruments. Being nourished by the opensource resources, he is sincerely committed to creating open educational resources. At CredoSense, he works with the R&D and marketing teams. He loves foods, perfumes, movies, and badminton. Not enough? Check out his website.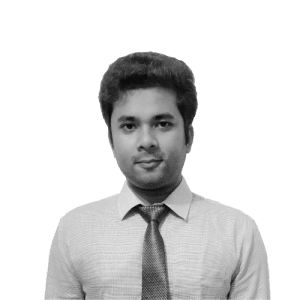 Md Waliur Rahman Prottoy (Prottoy)
Prottoy is an Electronics and Telecommunication Engineer. He is deeply passionate about electronics. Here at CredoSense, he is working as a  lead Embedded Systems Engineer. Prottoy enjoys traveling: to see new places and to meet new people. He likes watching anime at leisure; the anime world of fantasy offers a relief from the real world! Read more about him here.
Sohal Islam (Shad)
Sohal is an Embedded Hardware Engineer at the Credosense. He is our IoT and Robotics expert. He is fluent in Matlab and Python programming languages, and adept in Image and Voice Processing. Sohal is also passionate about SMD Technology. His hobby is to automate things, even when this might not really be necessary 🙂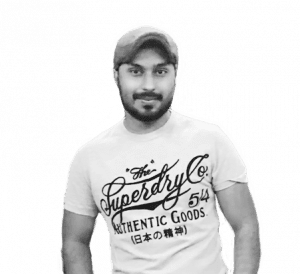 Md Mortuja Ali (Iqbal)

Mortuja is always up for a good game of badminton and a cup of strong black coffee. Academically, he has an M.Sc. in Finance from Kingston Business School. At CredoSense, he looks after the finance and business development areas of the business. He has an entrepreneurial spirit and an inquisitive mind. Mortuja feels strongly about the environment and is open to getting involved in activities that positively encourage the youth.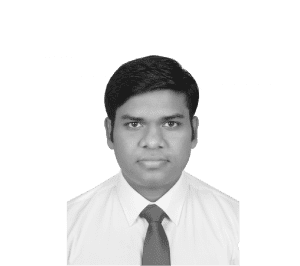 Emadul Hasan (Pias)

Emadul is an Electrical & Electronic Engineer. He loves to code. Emadul has an open mind to learn new technologies. Here at CredoSense, he is furnishing his various skill set by applying them in realworld applications. His hobbies are to listening to music, watching movies & cricket match. When it comes to indoor games, he loves to play chess and video games. Learn more about him on his website.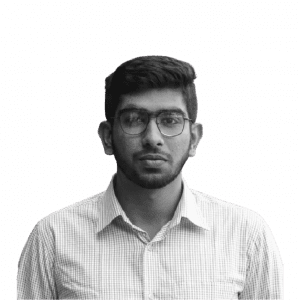 Mehadi Hassan
Mehadi is a Computer Science and Engineering graduate who is always open to acquiring new knowledge. He believes every day is a good day to learn something new. He is also passionate about software and interested in working on cutting-edge technologies like ML and AI. Mehadi loves to watch movies and TV series in his leisure time. Read more about him here.